by Jack Korten (Australia)
On 5 April 2015 – Daylight Saving Time ends (Also known as Summer Time)

At 3:00 AM, the clock is retarded by 1 hour to 2:00 AM
The new time is called Local Standard Time or Winter Time.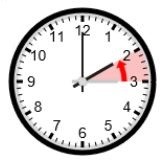 Which clock should one consult to ensure that the time is correct?
The clock on our PC is the most accurate, as it automatically synchronizes with an Internet time server. Windows has a built-in "service" which automatically connects with an atomic clock server, operated by the National Institute of Standards and Technology (NIST) in the United States. The clock is updated on a regular basis.  One needs to be connected to the Internet for the synchronization to occur. 
Weiter lesen